Last Updated on
If you are thinking about becoming a certified home health aide and looking for free HHA training in Brooklyn, you have come to the right place.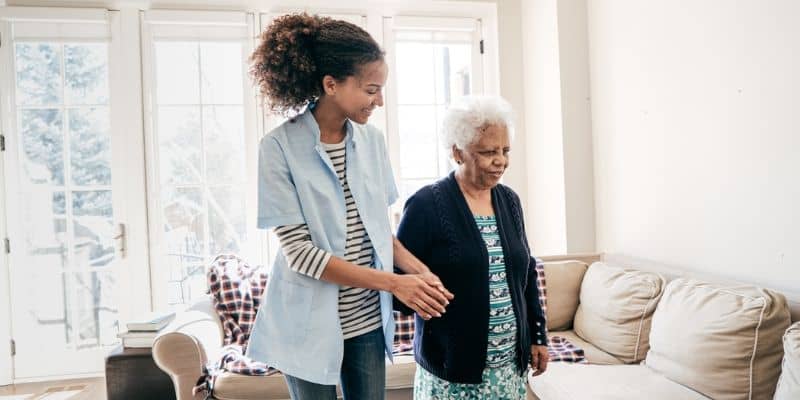 Home health aide agencies in the New York are either approved by the New York State Department of Health or the New York State Department of Education. Agencies that are approved by the New State York Department of Health cannot charge tuition, meaning that you get your HHA training and classes for free.
But what is the best agency to go through? A simple Google search may have you feeling overwhelmed with many options.
That's why we list six agencies that stand out from the rest of the pack where you can receive free HHA training in Brooklyn.
Top 6 Agencies Offering Free HHA Training in Brooklyn in 2020: Quick Look
The Top Agencies Where You Can Get Free HHA Training in Brooklyn
1. Preferred Home Care of New York
With training classes available throughout all five boroughs and Long Island, the company specializes in a variety of in-home caregivers, from personal care aides to occupational therapists. With such an array of skilled in-home workers, you can be sure the training they provide is outstanding.
Beyond initial training, Preferred Home Care goes as far as providing regular "Continuous Quality Improvement (CQI) Meetings" for their employees to ensure the highest quality care is being provided to their clients.
With such a focus on HHA education, you can feel good knowing that you will be matched with the right patients and have the capability to care for them well.
The free HHA training in Brooklyn will take 18 days to complete which includes one day of clinical field internship. You will receive your certification upon completion and will also immediately receive a job placement.
If employed by Preferred Home Health Care, benefits include:
Competitive Wages
Paid overtime & Paid orientation
Health Insurance
Paid Sick & Paid Vacation Days
Flexible Shifts & Cases (Full Time, Part Time & Live in Cases)
Simple clock in/clock out system
Paid in-services 4 times per year
Direct Deposit & Weekly Pay
Friendly & Professional Support Staff
Refer a Friend Bonus
Interviews are available Monday-Friday 9:00 a.m. – 3:00 p.m. with no appointment needed.
The company also states you should come ready to interview in professional dress, being sure to bring your own paper and pen. You will be asked to fill out forms during the interview, and may begin your formal training immediately after.
You can apply for training at their website listed below.
Contact Information
Website: preferredhcny.com
Address: 2357 60th Street, Brooklyn , NY 11204
Ph: 718-841-8000
Email: info@preferredhcny.com
2. Special Touch Home Care Services, Inc
Open for more than 38 years, this company boasts 4,000 employees – with more than 2,500 of those being home health or personal care aides.
While they do hire aides who have been previously certified, many of the HHAs they employ receive free home health aide training classes directly through their company prior to hire.
Their free HHA training in Brooklyn starts every three weeks.
While they recommend calling ahead to ask questions and ensure availability, applications are accepted in person Monday – Friday 9am – 3pm at the location listed below. Required as part of your application, you must be able to provide:
Two forms of identification, including valid social security card and photo ID
A minimum of two reference letters (professional references preferred)
Current medical information, including Physical, 2 Step PPD, Rubella Titre, Rubeola Titre, and Drug Screen
Contact Information
Website: specialtouchhomecare.com
Address: 929 Kings Highway, Brooklyn, NY 11223
Ph: (718) 627-1122
3. Best Choice Home Health Care
Best Choice Home Health Care is a member of CenterLight Health System, which provides home health aides, personal care aides and nursing services to elderly, sick or disabled individuals in all five boroughs of New York City since 1996.
Their 4 week free HHA training in Brooklyn is rigorous and in high demand. The full-time course runs Monday – Friday, 9:00 a.m. to 5:00 p.m.
Qualifications training for training course:
Purchase $50 uniform
You can commit to four weeks of training with absolutely NO absences.
You are able to work on a flexible schedule upon successful completion of the HHA training course.
You are flexible to work days, evenings, and every other weekend at a moment's notice.
You can successfully pass a pre-employment physical, toxicology screening, and criminal background check.
You demonstrate Best Choice Home Health Care's core values in your daily life: Integrity, Caring, Diversity and Creativity.
They also ensure applicants are able to commit to at least a 30 hour work week with possible evening, weekend, and holiday shifts after training is completed.
To begin the application process, they ask potential students to complete the online inquiry form to receive an invitation to attend an informational session.
Contact Information
Website: bestchoiceny.org
Address: 596 Prospect Place, 1st floor, Brooklyn, NY 11238
Ph: (718) 319-2525
Email: info@centerlight.org
4. Personal Touch Home Care
Founded in 1974, Personal Touch Home Care Agency has become a national company with more than 50 locations in 11 states, and operate daily with approximately 3,000 nurses and 12,000 paraprofessionals (like home health aides and personal care aides).
To apply for their free HHA training in Brooklyn you must be able to provide:
A valid social security card
Photo ID
Two reference letters written within the last two months (they note that while professional references are preferred, personal references are acceptable)
Proof of address
Proof of physical and lab work performed within the last year
Pro Tip: They also require that applicants come dressed in business casual attire when applying for training.
Contact Information
Website: pthomecare.com
Address: 36-36 33rd Street, Suite 501, Long Island City, NY 11106
Ph: 718-468-2500 Jorge Melendez/Director of Training
Email: customercare@pthomecare.com
5. Self Help Community Services
Self Help Community Services began in 1936 for those fleeing Nazi Germany to forge new lives in America.
Since its inception, the company has grown to include 27 locations offering numerous human services to more than 20,000 New Yorkers every year. They are also proud to still be the largest and most comprehensive Holocaust survivor servicer in North America.
As one of the many facets of their service, Self Help trains and employs an average of 1,800 home health aides per year who provide more than 2 million hours of support to patients.
The free HHA training in Brooklyn consists of 75 hrs and will be between two to three weeks in length. Students attend core curriculum trainings in the classroom, and then progress to the laboratory to learn clinical skills, and conclude with field training in clients' homes.
Training is also offered in all NYC boroughs and is offered in English, Spanish, Russian, and Mandarin.
Requirements for interview:
Social security card
Must be 18 or older
New York State government ID
Proof of address
2 personal reference letters, not written by family members
Immunization records which include TB test
They ask that you dress in professional attire for the interview.
Upon graduation from their training program, qualified students will be offered employment.
Benefits include:
Cell phone
Double time for holidays
Up to 15 days paid time off
Sign on bonus
Career opportunities
Free annual physical
$1 differential for difficult to serve clients
Also, continuing education classes are offered so aides can keep up to date on the newest health care practices, enhance their skills, and fulfill ongoing certification requirements.
Contact Information
Website: selfhelp.net
Address: 1523 Avenue M, Brooklyn NY 11230
Ph: 213-971-7714
6. Bestcare, Inc
With nine offices in the NY metropolitan area, Bestcare has been in business since 1981, and approved by NYDOH since 1986 when licensure regulations began.
The three-week free HHA training in Brooklyn is in high demand. To be accepted to the program, you are required to successfully complete an entrance exam, application, and commit to the rigorous training schedule. Once your training is complete and hiring standards are met, they offer job placement.
Benefits include:
Medical Insurance
Competitive pay
Holidays
Weekly payroll
Direct deposit
Vacation and sick days
Contact Information
Website: bestcare.com
Address: 1781 Flatbush Ave., Brooklyn, NY 11210
Ph: (718) 377-7077
Email: info@bestcare.com
Wrapping Up
As you can see, there are many high quality agencies that offer free HHA training in Brooklyn looking for new home health aide trainees. We hope that this post made your journey a little easier as you start your new career. Good luck out there!