If you have decided to become a home health aide in New York City and you are looking for free HHA training in Queens, you have come to the right place.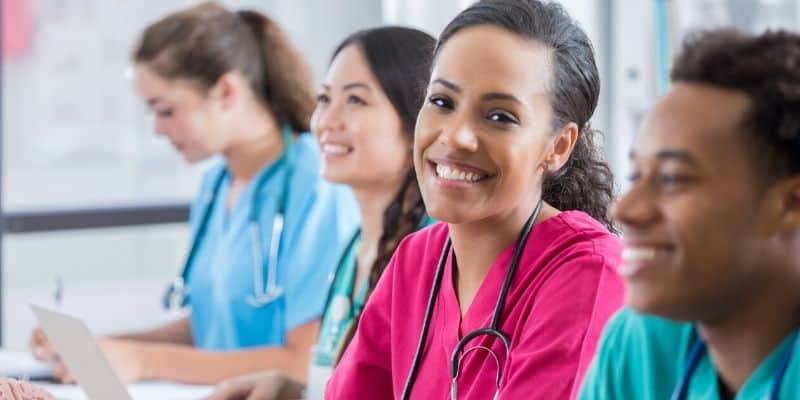 Home health aide agencies in New York state are either approved by the New York Department of Health or the New York State Department of Education. Agencies that are approved by the New York State Department of Health cannot charge tuition, meaning that you get your HHA training for free.
But what is the best agency to go through? A simple Google search may have you feeling overwhelmed with many options.
That's why we list seven programs that stand out from the rest of the pack where you can receive free home health aide training in Queens.
Top 7 Programs Offering Free HHA Training in Queens in 2023: Quick Look
For more information on HHA training in NYC, have a look through these popular links:
 Top 7 Programs to Get Free HHA Training in Queens
1. Sunnyside Community Services
What began as a senior center in 1974, the company has since expanded to include youth and family services, aiming to respond effectively to community needs.
Youth services begin with educational enrichment in pre-kindergarten and continue through college-age, working with both students and their parents.
In addition to their free HHA training program, Sunnyside offers English for Speakers of Other Languages to assist immigrants to develop the English proficiency required for daily living.
Finally, excellent home health care for seniors is combined with offers of more than 30 recreational activities and adult day programs.
It's exciting to think that as an employee of this company, you are contributing to the overall health of a community.
The three-week free HHA training in Queens is offered in either English or Spanish, and free HHA classes begin regularly.
Successful completion of this free home health aide program leads to offers of employment with the company and benefits which include:
SEIU membership, local 1199
Competitive wages with increased pay for weekend hours
Paid time off for vacation days, sick leave, and holidays
Health i​​​​​​insurance
Paid physical exam
Pension plan
Contact Information
Website: scsny.org
Address: 43-31 39th Street, 2nd Floor, Sunnyside, NY 11104
Ph: (718) 784-6160 ext 343
Email: info@scsny.org
2. Special Touch Home Care Services, Inc
Open for more than 38 years, this company boasts 4,000 employees – with more than 2,500 of those being home health or personal care aides.
While they do hire home health aides who have been previously certified, many of the home health aides they employ receive free HHA training classes directly through their company prior to hiring.
Their free HHA training in Queens starts every three weeks.
While they recommend calling ahead to ask questions and ensure availability, applications are accepted in person Monday – Friday 9 am – 3 pm at the location listed below. Required as part of your application, you must be able to provide:
Two forms of identification, including valid social security card and photo ID
A minimum of two reference letters (professional references preferred)
Current medical information, including Physical, 2 Step PPD, Rubella Titre, Rubeola Titre, and Drug Screen
Contact Information
Website: specialtouchhomecare.com
Address: 147-20 Jamaica Ave, Suite 2A, Jamaica, NY 11435
Ph: (718) 627-1122
3. Premier Home Health Care Services, Inc
Founded in 1992, Premier Home Health Care Services now provides care to more than 15,000 patients every week across locations in 7 states.
They work hard to remain leaders in the home health care industry, providing culturally-sensitive care to all patients, advancing staff skills and knowledge through continuous specialized training, and pursuing technological advancements in patient care.
If you choose to pursue employment here, you can be proud knowing you're part of a team that is dedicated to always be the top of their field.
For those interested in their home health aide training program, they suggest contacting the local HHA training and recruitment center.
Contact Information
Website: premierhomehealthcare.com
Address: 90-04 161st, Suite 601, Jamaica, NY 11432
Ph: 718-268-8500
4. Personal Touch Home Care
Founded in 1974, Personal Touch Home Care Agency has become a national company with more than 50 locations in 11 states, and operate daily with approximately 3,000 nurses and 12,000 paraprofessionals (like home health aides and personal care aides).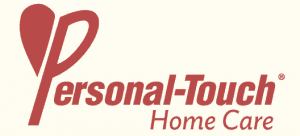 To apply for free HHA training at the Queens location you must be able to provide:
A valid social security card
Photo ID
Two reference letters written within the last two months (they note that while professional references are preferred, personal references are acceptable)
Proof of address
Proof of physical and lab work performed within the last year
Pro Tip: They also require that applicants come dressed in business casual attire when applying for their home health aide training program.
Contact Information
Website: pthomecare.com
Address: 186-18 Hillside Ave, Jamaica, NY 11432
Ph: (718) 468-2500
Email: customercare@pthomecare.com
5. Aides at Home, Inc
Since 1974 Aides at Home has been providing dedicated health care to patients throughout Suffolk and Nassau counties and the five boroughs of NYC.
By focusing strictly on home health care, the company is able to pridefully offer home care workers with specialty training in:
Hospice
Mental health​​​​​​​​​​
Developmental disability
Traumatic brain injury
Geriatric personal care
You can feel good knowing the team you work for is so dedicated to the population they serve.
Their free HHA training in Queens is a phone call away. Simply contact the HR department at (516) 931-5850 to inquire about upcoming HHA training classes and necessary qualifications.
The three-week free home health aide training program is free to qualified applicants, but students may be responsible for required book costs.
Contact Information
Website: aidesathome.com
Address: 91-31 Queens Blvd Suite 402, Elmhurst, NY 11373
Ph: (718) 639-9365
6. Self Help Community Services
Self Help Community Services began in 1936 for those fleeing Nazi Germany to forge new lives in America.
Since its inception, the company has grown to include 27 locations offering numerous human services to more than 20,000 New Yorkers every year. They are also proud to still be the largest and most comprehensive Holocaust survivor servicer in North America.
As one of the many facets of their service, Self Help trains and employs an average of 1,800 home health aides per year who provide more than 2 million hours of support to patients.
The free home health aide training program consists of 75 hrs and will be between two to three weeks in length. Students attend core curriculum training in the classroom, and then progress to the laboratory to learn clinical skills, and conclude with field HHA training in clients' homes.
Free home health aide training is also offered in all NYC boroughs and is offered in English, Spanish, Russian, and Mandarin.
Requirements for an interview:
Social security card
Must be 18 or older
New York State government ID
Proof of address
2 personal reference letters, not written by family members
Immunization records which include TB test
They ask that you dress in professional attire for the interview.
Upon graduation from their free HHA training program, qualified students will be offered employment.
Benefits include:
Cell phone
Double time for holidays
Up to 15 days paid time off
Sign-on bonus
Career opportunities
Free annual physical
$1 differential for difficult to serve clients
Also, continuing education classes are offered so aides can keep up to date on the newest health care practices, enhance their skills, and fulfill ongoing certification requirements.
Contact Information
Website: selfhelp.net
Address: 138-46 Northern Boulevard, Flushing, NY 11354
Ph: 213-971-7714
7. Bestcare, Inc
With nine offices in the NY metropolitan area, Bestcare has been in business since 1981 and approved by NYDOH since 1986 when licensure regulations began.
The three-week free HHA class in Queens they offer is in high demand. To be accepted to the home health aide program, you are required to successfully complete an entrance exam, application, and commit to the rigorous free training program schedule. Once your free HHA training program is complete and hiring standards are met, they offer job placement.
Benefits include:
Medical Insurance
Competitive pay
Holidays
Weekly payroll
Direct deposit
Vacation and sick days
Contact Information
Website: bestcare.com
Address: 70-50 Austin Street, Forest Hills, NY 11375
Ph: (718) 575-3600
Email: info@bestcare.com
Wrapping Up
As you can see, there are plenty of excellent agencies that offer free HHA training in Queens. Now that you armed with this information, we wish you the best of luck as you start your new career as a home health aide!
If you are looking for more options for free HHA training in New York City, check out our articles on Brooklyn and the Bronx.