Are you ready to take our free HHA practice test?
One of the best ways to study for the HHA exam is to practice answering questions similar to those you'll find on the actual test.
If you are serious about becoming a home health aide, you will want to take home health aide practice test at some point. It will help you gain confidence and help remove some anxiety that comes along with any examination day.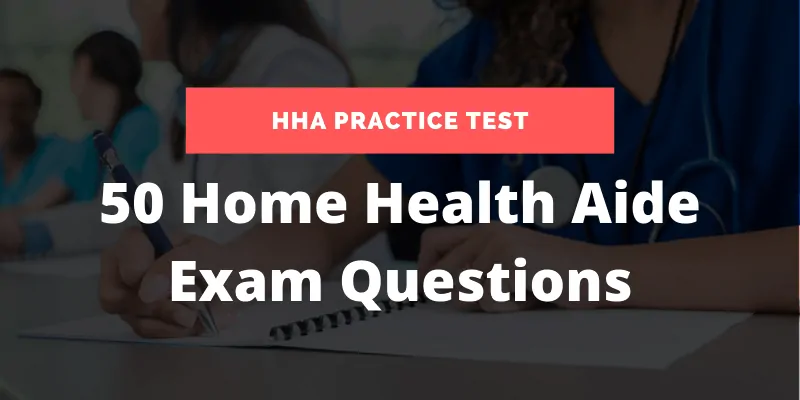 And remember, this is just for practice. Don't worry about getting every question right.
After you finish the test, you will be provided with a score and all the correct answers.
You may also take our test as many times as you want. Have fun and good luck!
For more information on home health aide testing, have a look through these popular links:
Our 50 HHA Practice Test Questions