With the greater Boston area employing more than 12,960 HHAs, and the state being the fifth-highest paying in the nation with an annual mean wage of $29,200, receiving your home health aide certificate in Massachusetts is an excellent choice if you are looking for career stability.
You'll find all the requirements and training needed to become a home health aide below.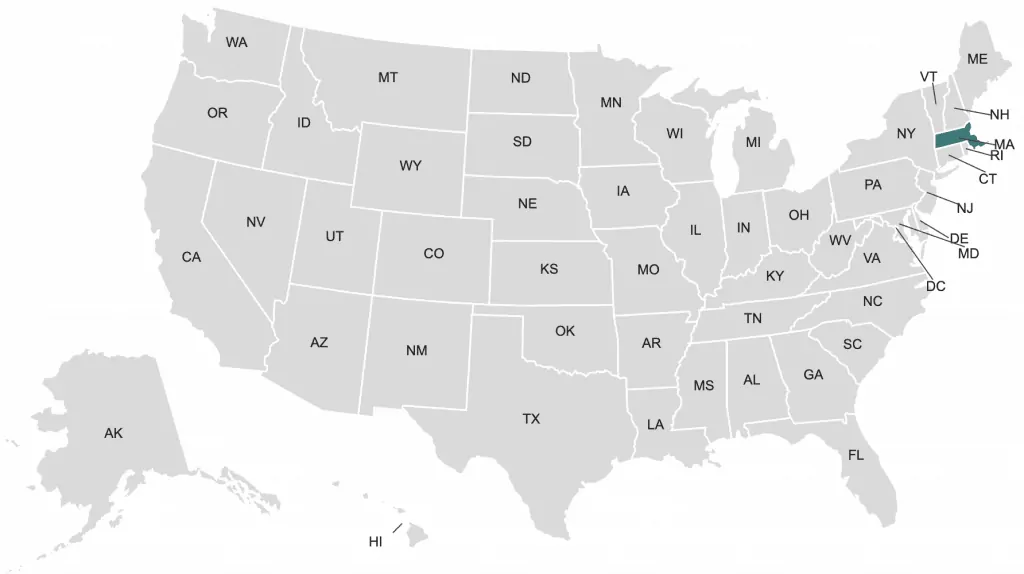 Basic Training Requirements
Regardless of where you receive your training, there are a few key requirements that you will likely need to meet prior to being admitted to any program. Examples include:
Students must be 18 years of age
Meet academic standards, either through entrance testing or proof of high school diploma or GED
Complete an entrance interview
Meet US employability requirements with valid ID and social security card
Pass a physical examination, including necessary immunizations and TB screenings
Pass a background check
Many programs in the state utilize a background screening referred to as a CORI (criminal offender record information) or a SORI (sex offender record information).
The screenings are run using name and birth date information and are checked against Massachusetts court records.
It is also not uncommon for schools to have students sign Release of Information forms prior to beginning the program so that they may assist with job placement once training is complete.
How to Become a Home Health Aide in Massachusetts
1. Complete Training Requirements
Massachusetts is one of 33 states in the US that follows the federal guidelines for HHA training. That means those looking to become HHAs must complete a minimum of 75 hours of training, with no less than 16 hours of practicum – or hands-on clinical practice.
The training must be performed by or under the supervision of a registered nurse (RN) with at least two years of experience, one directly providing home care.
Pro Tip: It is important to note that many of the programs offered in more traditional settings in Massachusetts, like the local community colleges and the American Red Cross, combine the home health aide certification with CNA (Certified Nursing Assistant) or other extended health care training.
This means the programs may be longer than the minimum 75 hours required, but you will be more readily employable once you have completed the course.
Discover How To Find a Free 2 Week HHA Training Near Me
2. Complete Final Exam
Once you have successfully finished your 75 hours of training you will be eligible to sit for the final home health aide competency evaluation that complies with federal requirements.
The exam will be administered by a registered nurse and will be given in two parts:
Written, multiple choice
Demonstration of skills performed on a "patient"
Passing the exam qualifies you to be registered on Massachusetts Home Health Aide/Nurse Aide Registry, and allows you to work with visiting nurse associations, hospices, and home health agencies.
3. Maintain Continuing Education
As with many careers, there will be continuing education and supervision requirements you must be sure to meet in order to maintain your home health aide certification in MA. Keep in mind that you will need:
12 hours of in-service training in a 12 month period
Supervision by an appropriate clinician every two weeks for HHAs working with patients receiving skilled services
Supervision every 62 days for HHAs working with patients receiving un-skilled services
Are there any helpful resources for home health aides in Massachusetts?
The Home Care Aide Council provides resources and education for HHAs who choose to become members.
They facilitate in-service training, keep you up to date on the latest regulations and news related to home care in the area, and provide a community of home care workers to connect with and support you during your career.
Contact Information
Nurse Aide Registry of Massachusetts
99 Chauncy Street, 11th Floor
Boston MA 02111

Ph: (617) 753-8144
Web: mass.gov
Looking for Another State?