Acquiring home health aide certification in Texas is in high demand. The state employs 69,600 aides, which is the second-highest level of HHAs employed in the country.
A home health aide in Texas must complete training, evaluation programs, and they must meet the minimum federal training requirements to work for a licensed home health aide agency.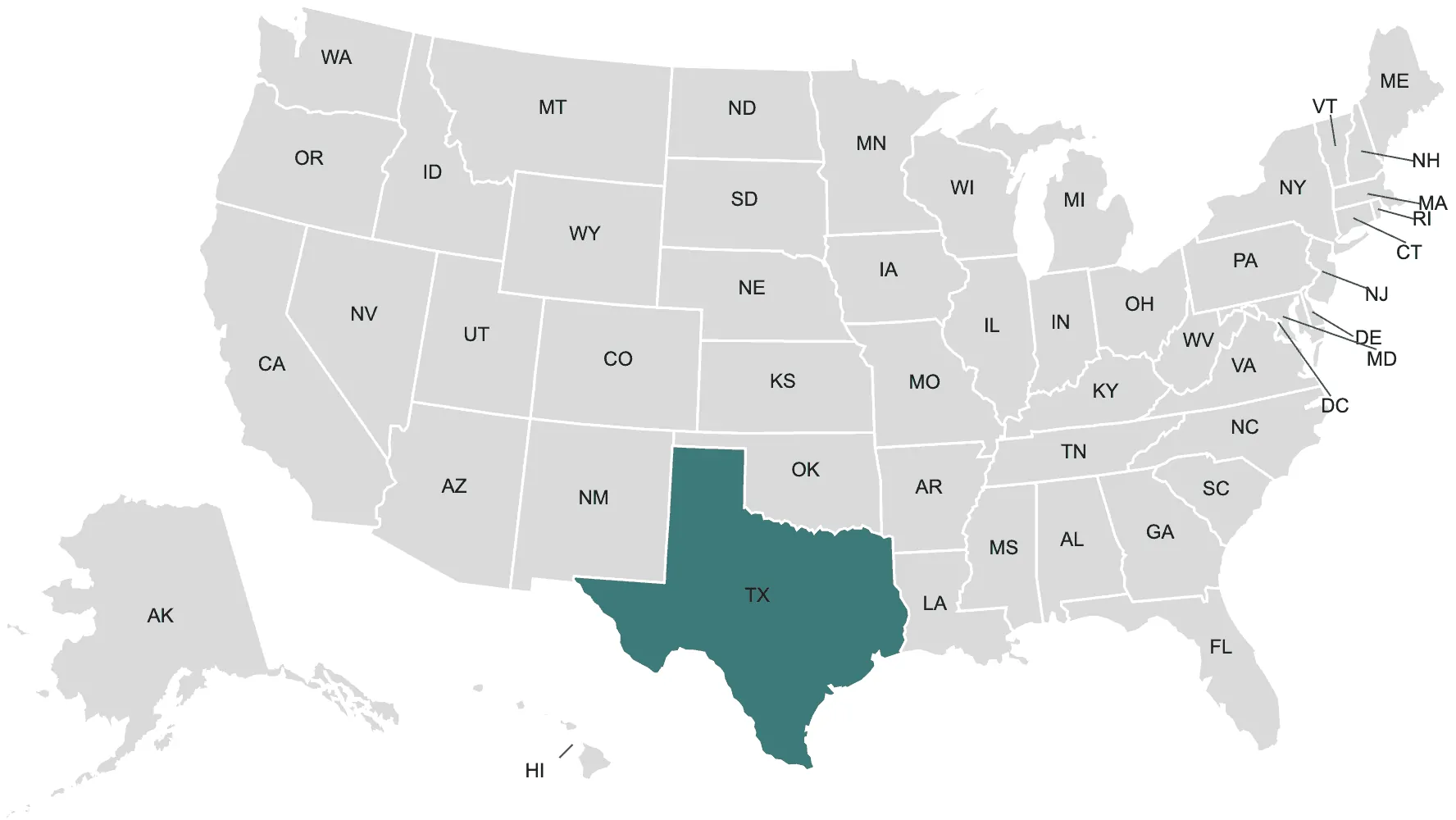 Basic Entrance Requirements
Be 18 years old
Provide valid ID and proof of eligibility to work in the U.S.
High school diploma or GED
Ability to read and write in English
Complete a background check
Complete a physical examination
How to Become a Home Health Aide in Texas
1. Complete Required Training
The state follows the federal minimum guidelines regarding training for new HHAs. Those interested in pursuing a home health aide career must complete a minimum of 75 hours of approved training, including:
at least 16 hours of classroom instruction prior to beginning 16 hours of clinical instruction working directly with clients;
training conducted by or under the general supervision of an RN with at least two years of experience, one year directly related to providing home health care.
Can I Get Free Home Health Aide Training?
2. Complete Final Exam
Once the required 75 hours of classroom and lab learning have been completed, you must successfully pass the final home health aide test.
The competency evaluation is performed by a qualified RN and your competency is evaluated using written, oral, and observational testing of your knowledge and skills. Successful completion means you are eligible to be placed on Texas' Nurse Aide Registry.
The Nurse Aide Registry maintains the database of various healthcare professionals and provides home health aide license verification in Texas to potential employers and clients.
Is there any other way to receive an HHA certification in Texas?
Most people new to the field gain employment as an HHA at a home health agency by successfully completing a training and evaluation course that complies with the state's standards.
However, a home health aide may be used by a licensed HHA agency if the aide meets one of the following requirements:
having one year of previous, full-time experience providing direct client care in a hospital or nursing facility;
having one year of full-time experience providing direct client care anytime within the last five years in an agency setting;
successfully completing a competency evaluation program that complies with the state's standards;
valid documentation from a program director or dean of students stating the interested individual is a nursing student capable of providing basic nursing skills; or
being on the Texas Department of Human Services Nurse Aide Registry with no negative findings regarding client abuse or neglect.
Contact Information
Texas Department of Aging and Disability Services
701 West 51st Street
Austin, TX 78751
Ph:1-885-937-2372
Looking for Another State?