If you are in nursing school or have gone through nursing school, you will totally relate to these hilarious nursing school memes. Sit back, relax, and laugh. Because who knows the next time you will get a chance to!
1. Happy Nursing School Games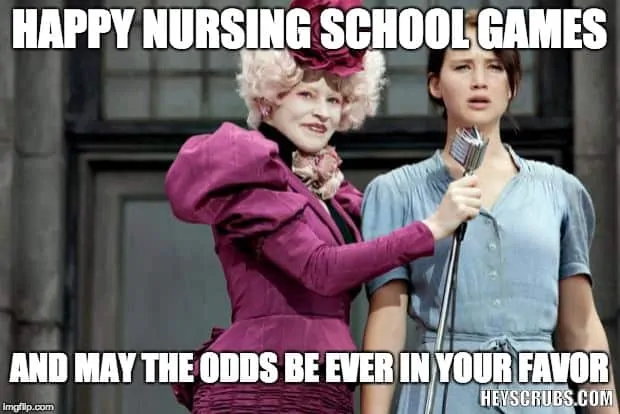 2. When You're Behind Before The Semester Even Started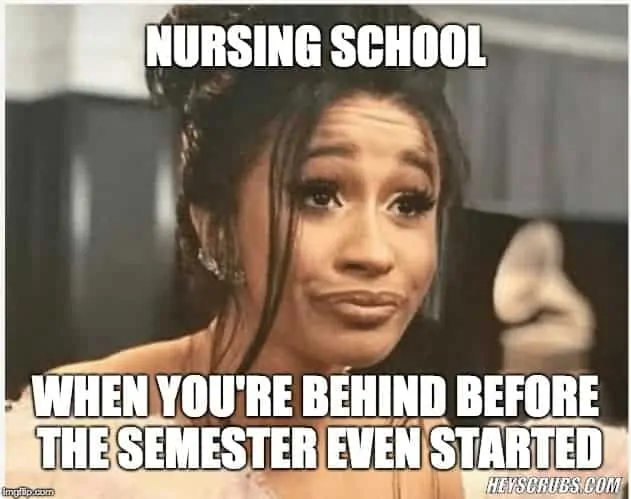 3. You Is Tired. You Is Broke. You Is In Nursing School.
4. Finished Another Week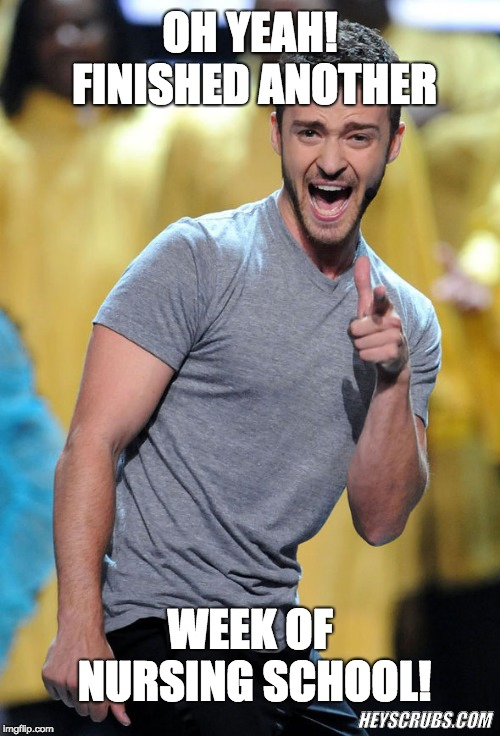 5. What Social Life?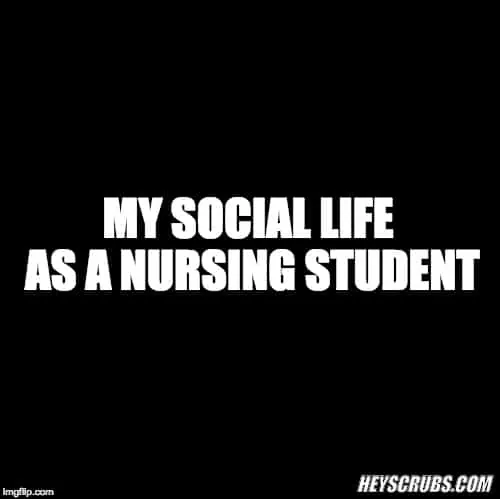 6. When You Used To Be An "A" Student But Now You're Just Happy You Passed
7. Listening To A Report For The First Time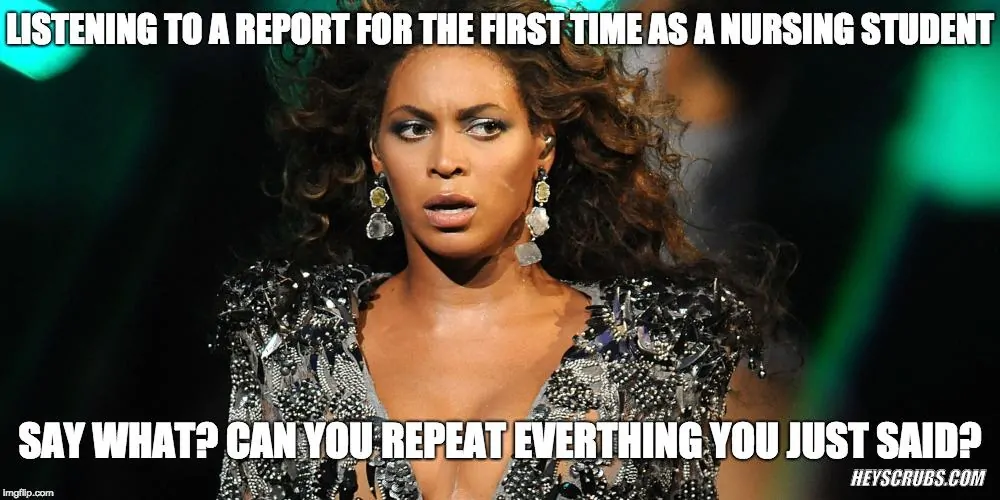 8. That Feeling You Get When You're Accepted Into Nursing School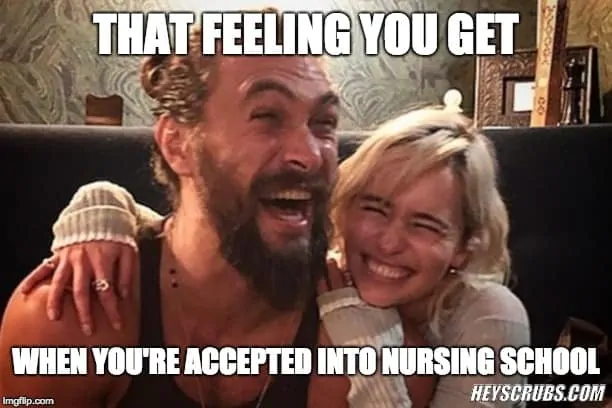 9. Hold Up… That's Not What The Book Said
10. But I Studied… For Days!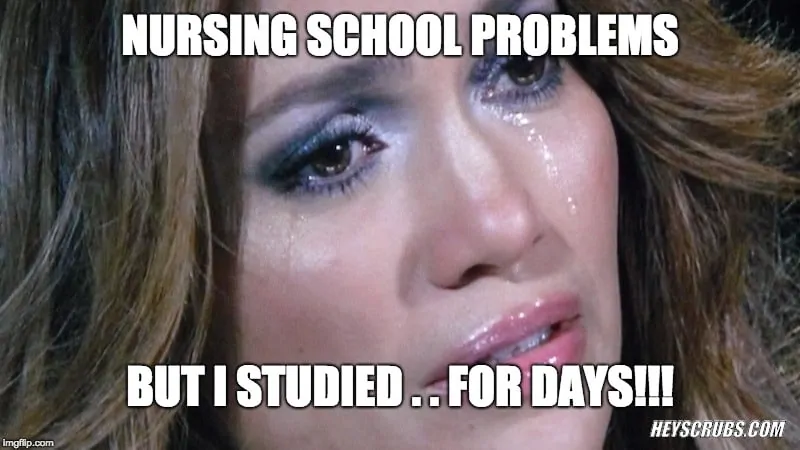 11. Where Your Classmates See You More Than Actually Your Family

12. I Don't Know What My Grades Are And At This Point I'm Too Scared To Look
13. I Really Want To Paint My Nails But I'm In Nursing School
14. "Code Brown" Tip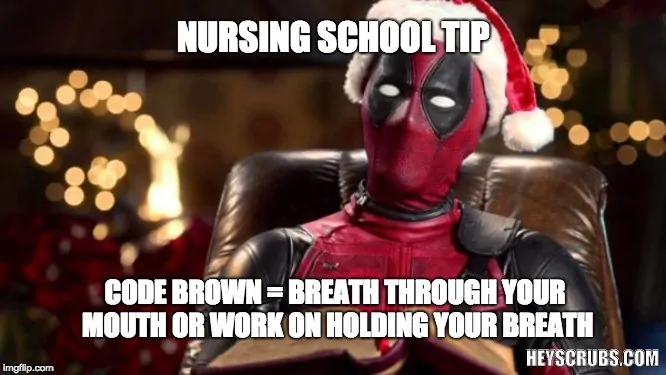 15. Nursing School Survival Rules
16. I Got All My Reading Done! Said No Nursing Student Ever.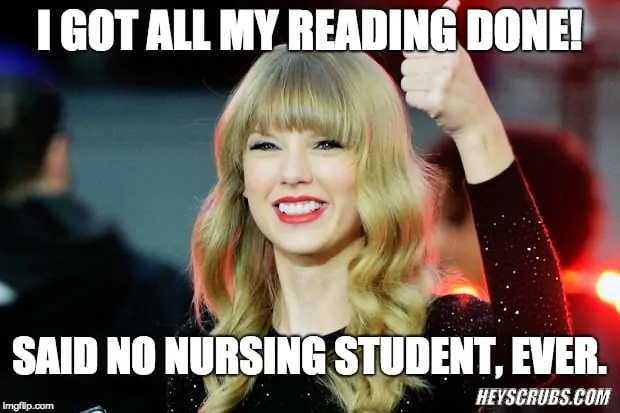 17. Start of Semester vs End of Semester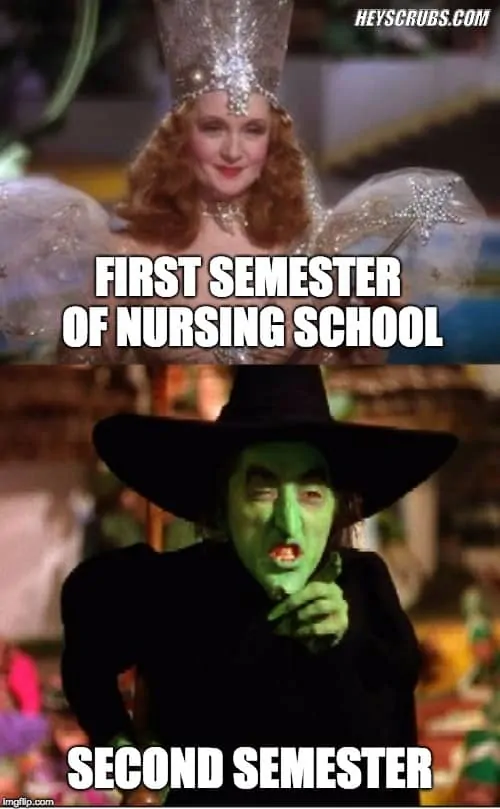 18. I Think I've Figured Out Why There's a Nursing Shortage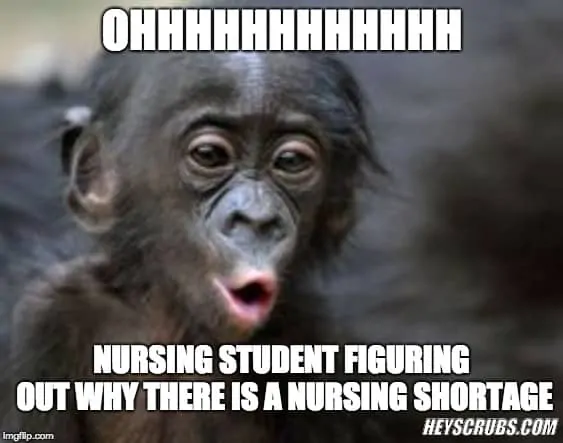 19. Keep Studying, You Must. Sleep and Cry After You Pass The NCLEX, You Will.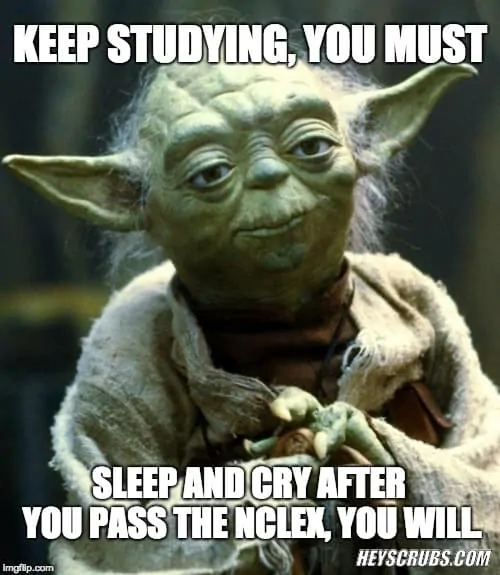 20. When You "Get To" Do Summer Reading
21. Go To Nursing School They Said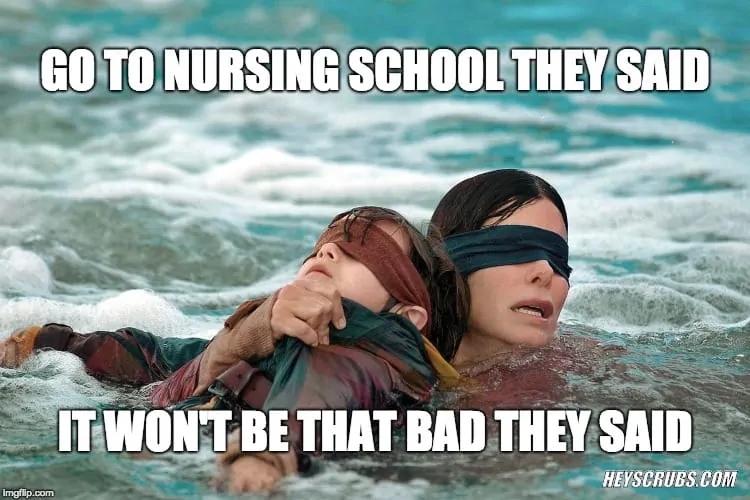 22. I Was Supposed To Read All Five Chapters Before Class?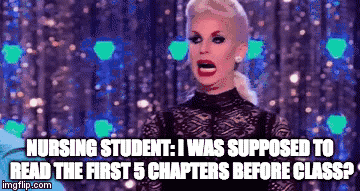 23. Good Luck Studying!
24. While That's Correct, It's Not The Most Correct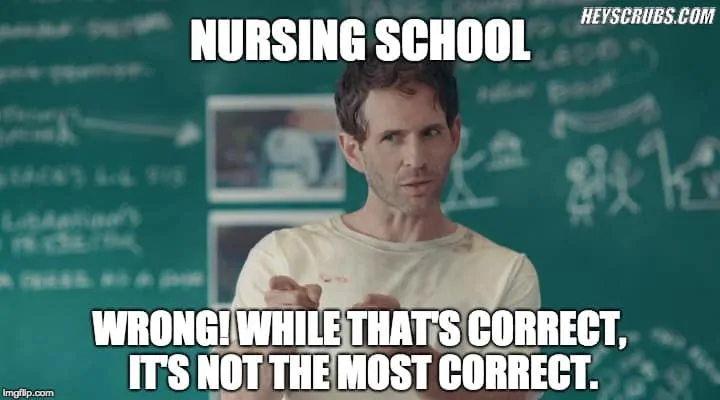 25. When Friends Go Out For The Weekend And You're In Nursing School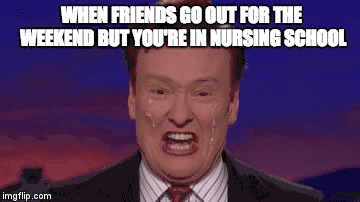 26. Brace Yourselves… NCLEX Is Coming
27. When You Have a Girlfriend in Nursing School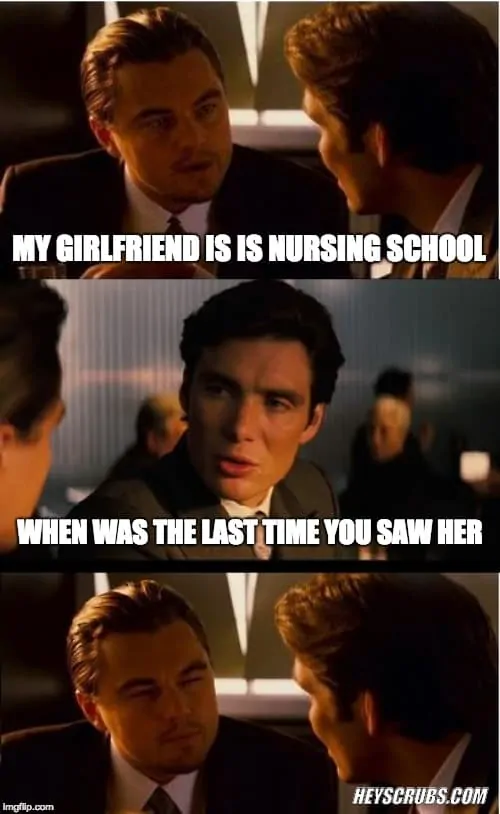 28. I'm Not in Nursing School Anymore?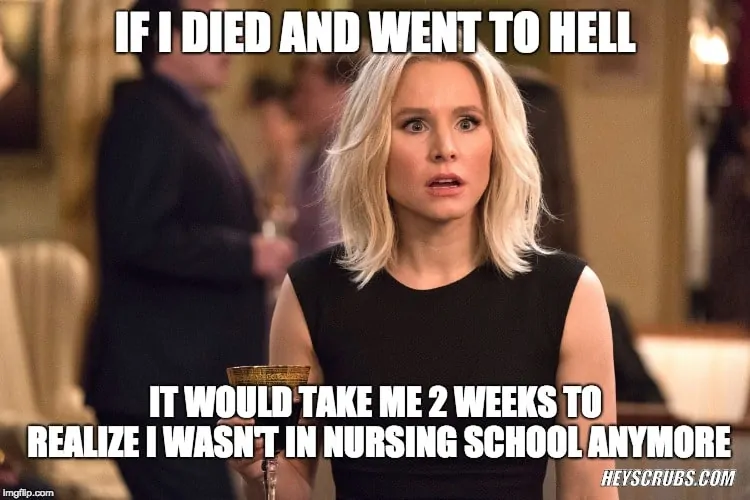 29. Just a List of the Drugs I Have to Memorize
30. When You Finally Finish Your Homework at 3 am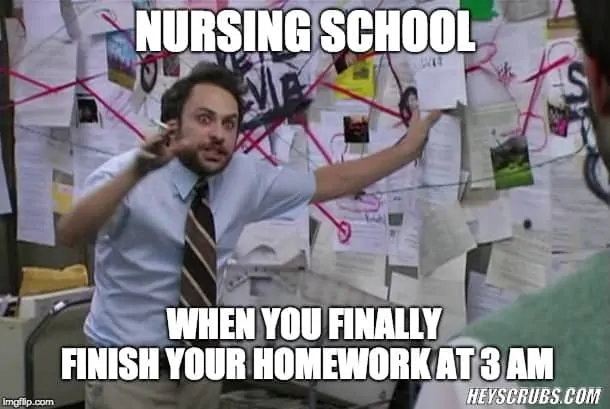 31. Clinical Placements Are Like A Box Of Chocolates
32. Finally Class is Over… Now I Can Go Home and Study
33. When You Need to Workout
34. When Your Nursing Instructor Says to Highlight the Important Parts
35. When Preparing for Nursing School Finals Make You Want Die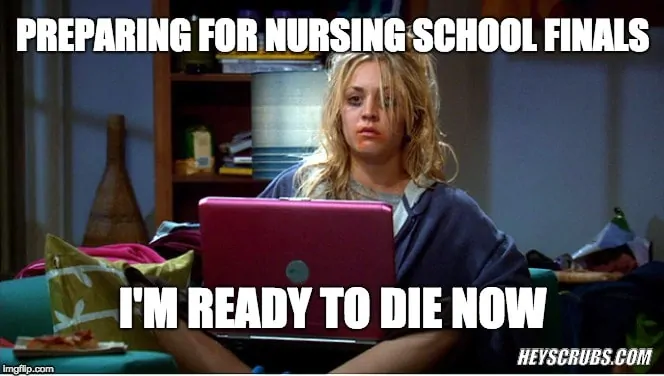 36. Back to Nursing School Tomorrow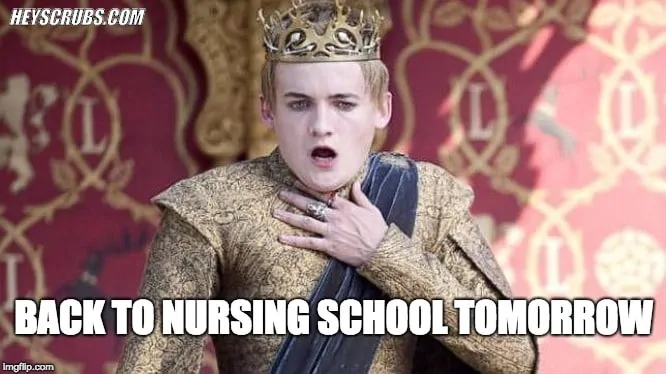 37. Too Much Busy Work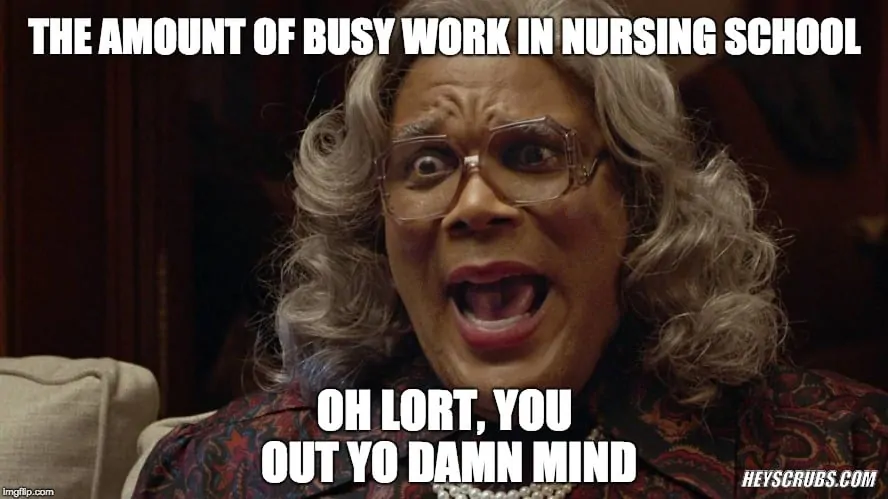 38. I'm so Excited for Clinical This Morning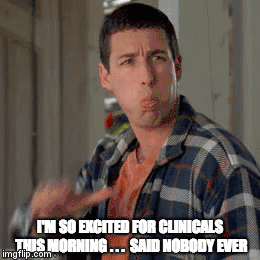 39. After the First Semester of Nursing School
40. Why Did the Nursing Student Cross the Road?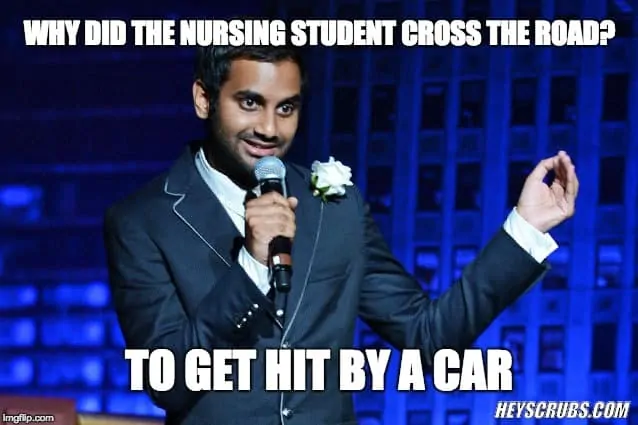 41. Clinical Placements Be Like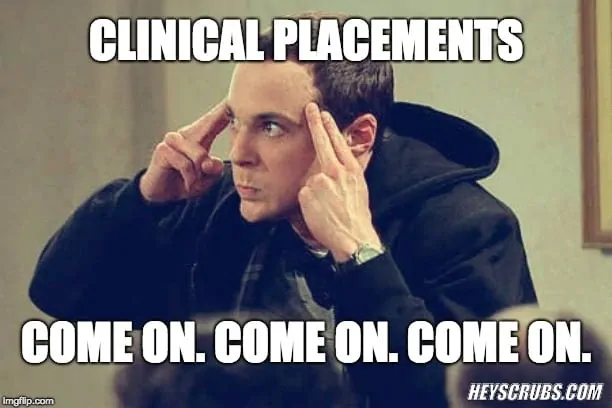 42. How's Nursing School Going?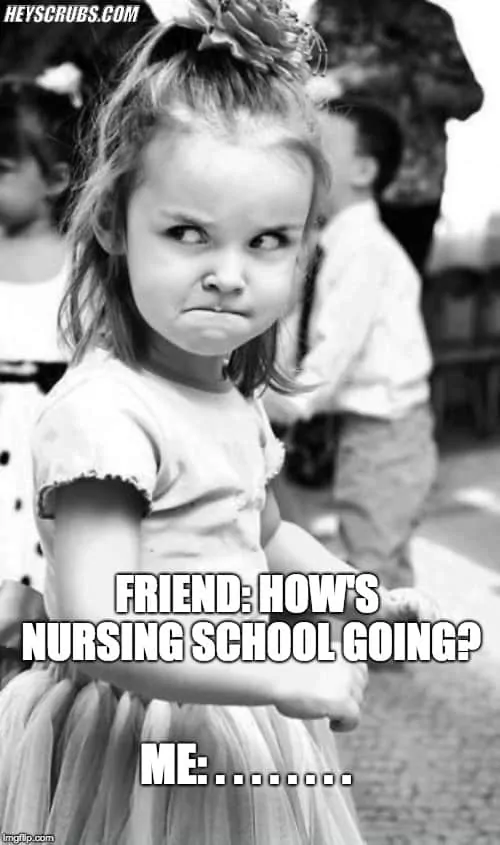 43. I Didn't Fail!
44. How I'm Handling Nursing School Right Now
45. I'm Always Watching
46. What Did I Learn in Nursing School?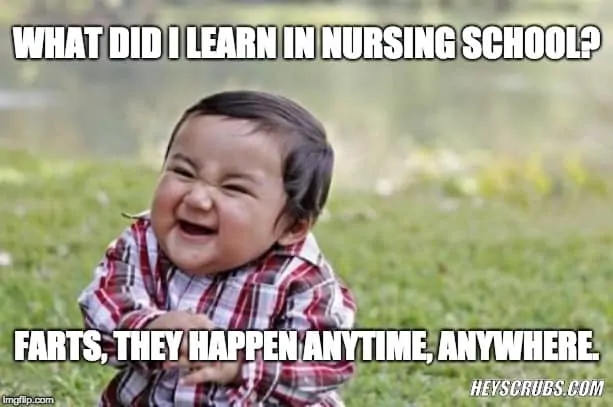 47. I Understand Nothing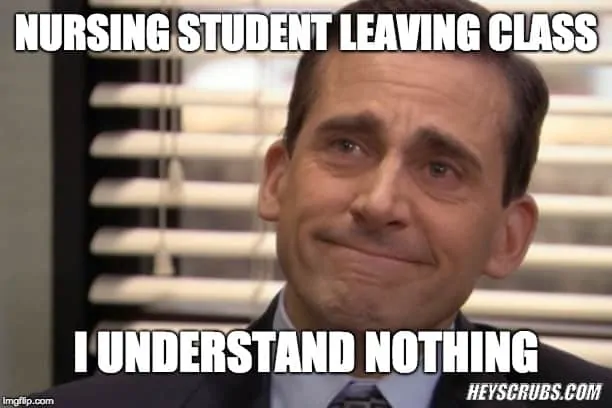 48. Nursing School is Easy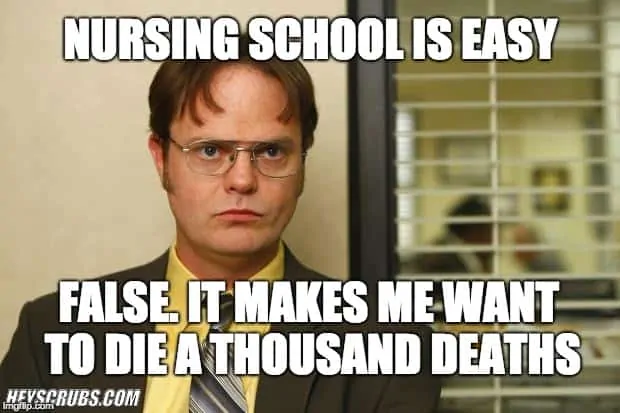 49. How Was Finals Week?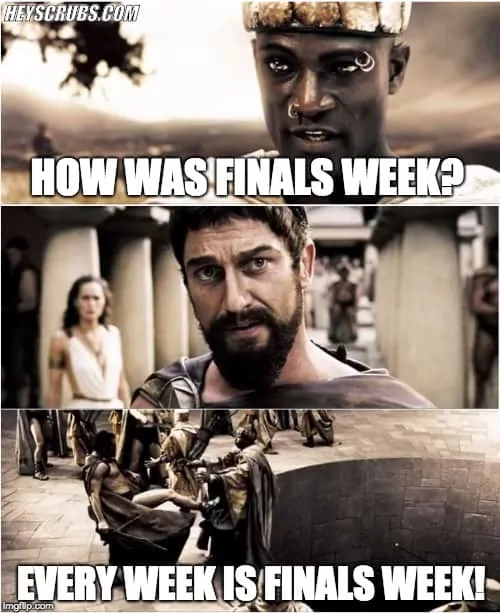 50. Praise the Lord
51. Ain't Nobody Got Time for Dating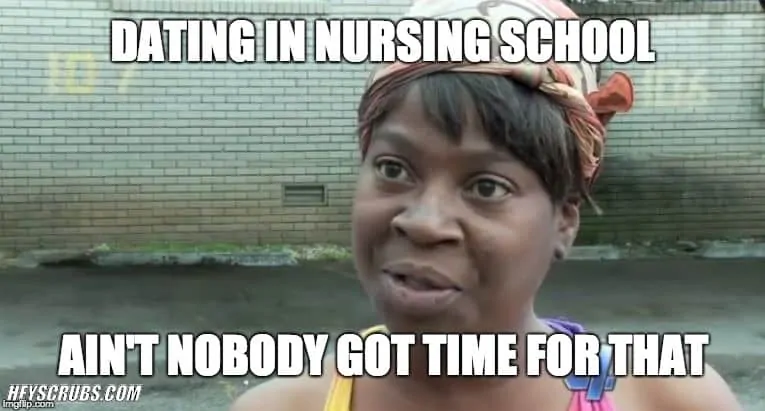 52. Getting Excited About Your First Stethoscope
53. I Use to Smile But Then I Started Nursing School
54. Going Back to School Be Like…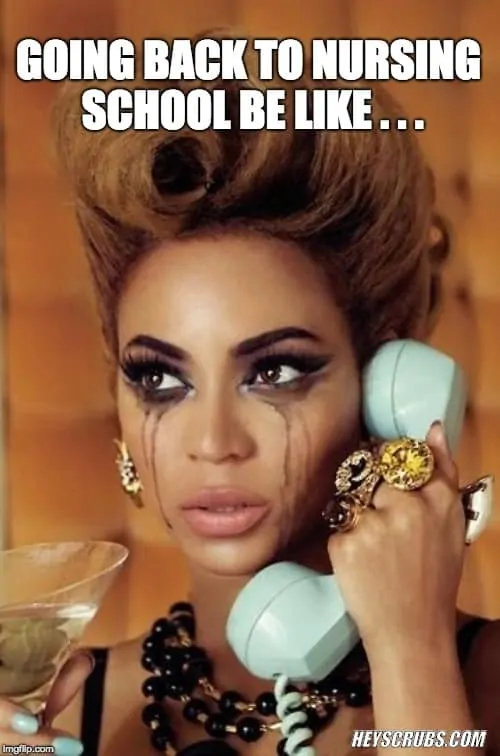 55. When People Ask How Nursing School is Going
56. Almost Done Studying for the Night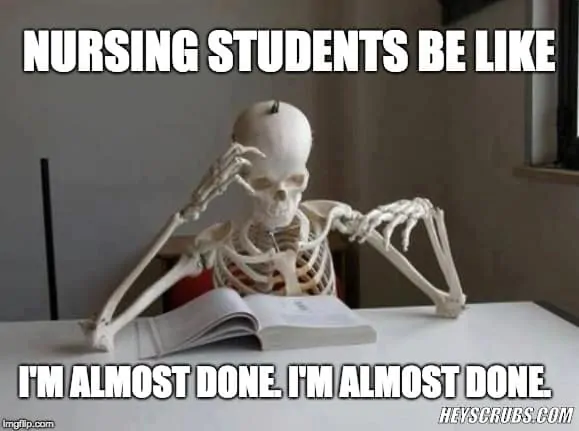 57. I'm So Ready For Nursing School
58. Waiting For Exam Grades Be Like…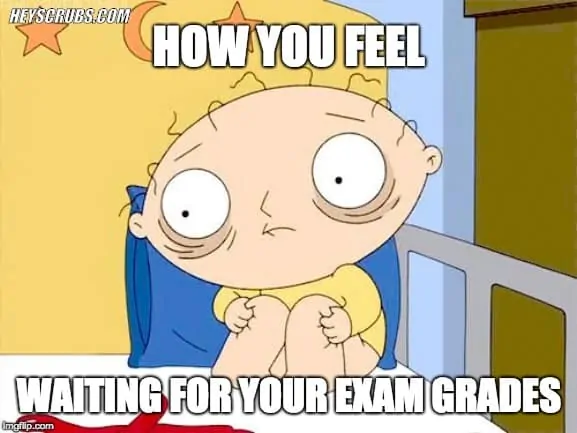 59. Check All That Apply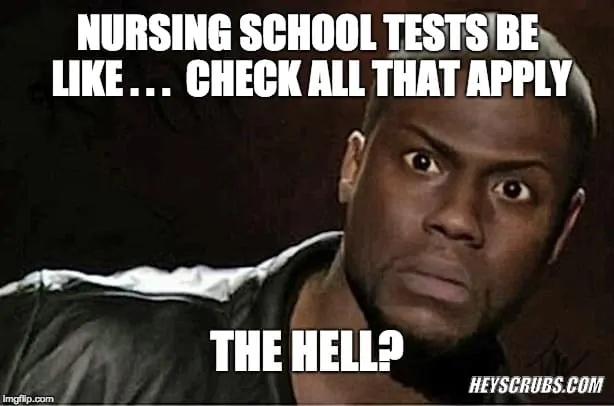 60. Material For The Exam Will Cover Everything From The Lecture
61. Sleep? What is Sleep?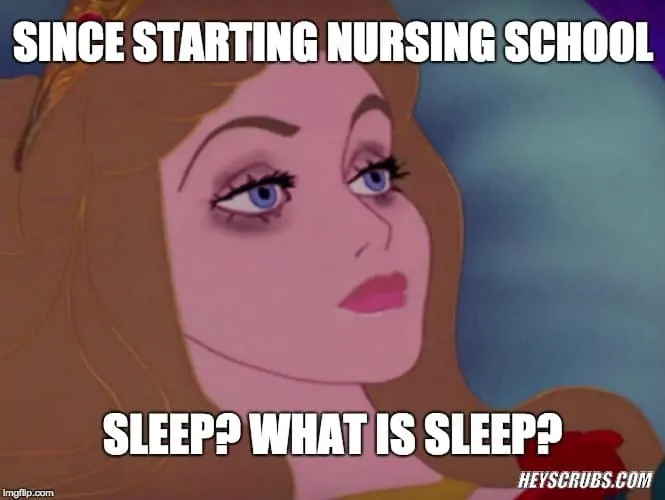 62. Nursing School Spells
63. That Feeling You Get After Passing the NCLEX
64. Homework And Quizzes Before School Starts?
65. When Everything You've Studied Shows Up on the Exam
Wrapping Up
We hope you enjoyed these gut-busting nursing school memes. Now stop slacking and get back to studying!
Also check out: